TELL TALE SIGNS OF TIRED SKIN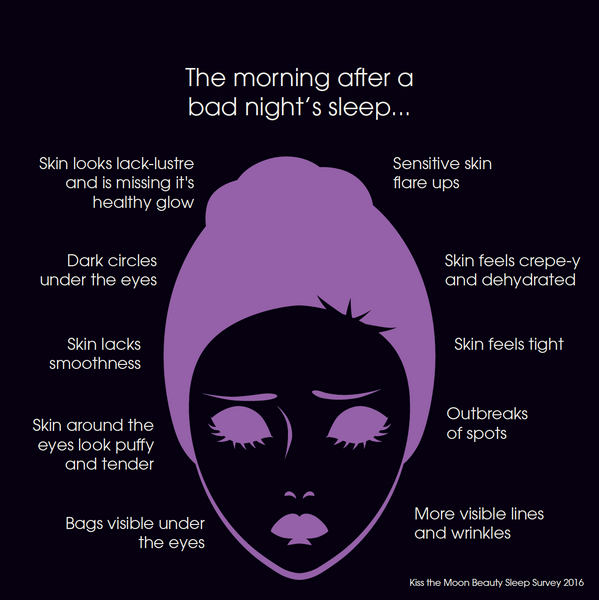 As part of our first ever Kiss the Moon Beauty Sleep Survey we asked you to tell us how a bad night's sleep changes how you feel and how you look.  
It's clear that, as well as making us grumpy and sapping our concentration, just one night of poor sleep really shows on our skin. That's because while we are sleeping, our skin cells are repairing themselves and collagen production is taking place (that's what keeps our skin looking plump and smooth).  
THE FOUR MAIN SIGNS OF TIRED SKIN
Check out this blog post to find out more and to read our tips on how to help your skin pass the Morning Mirror Test.