FREE SHIPPING ON ALL UK STANDARD ORDERS
Shhhhhhh...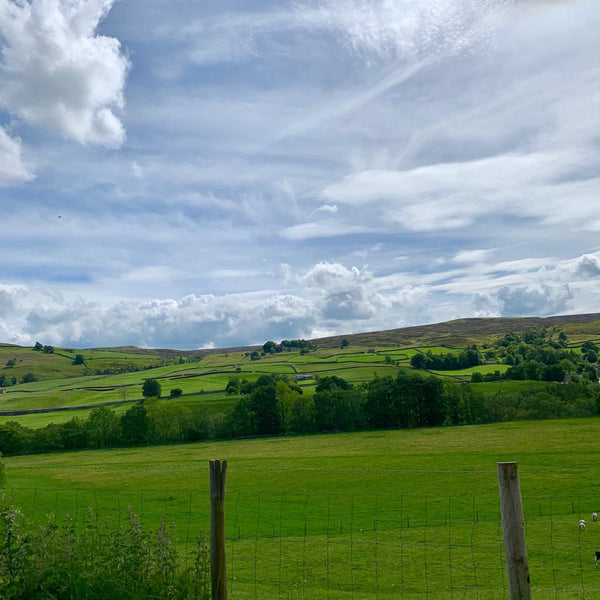 As the world steadily goes back to work, noise levels are back on the rise. One of the few positives that came with lockdown was a reminder of the pleasure that can come from quiet. A reduction in background noise gives our minds a chance to think and helps us hear the natural world that often gets lost in the humdrum of modern life. Here are three ways to weave some quiet time into your everyday life and give your mind some space to ponder…
Walk somewhere wild
Despite being a small island, people-packed island, we're still lucky enough to have a generous helping of remote places to wander around and explore. Whether it's the open landscapes of your nearest National Park or a deep ancient woodland near where you live, plan an outing to a space where you can't hear the traffic and turn into the sounds of nature that abound when you get there
Have a quiet hour
Pick an hour every day and make it tech and noise free. Turn off your phone, switch off the radio, shut down your screen. Speak less at home or at work or play doing something in blissful silence. Nice isn't it?
Turn off the light
When one of our senses is reduced the others suddenly ramp up a level. This exercise is perfect before you go to bed to turn in to the silence and quieten your mind...
Turn out the light and listen extra carefully to what sounds are going on around you. Start by noticing far away sounds – things that are happening outside or elsewhere in the house. Then turn in to sounds in the room – the soft ticking of a clock, the breathing of your partner. Finally turn your attention to yourself. Notice close in sounds such as the brush of a sheet, the sound of your own heartbeat, the slowing of your breath as you fall into a lovely deep sleep…