3 FOR 2 ON STOCKING FILLERS
TRANSFORM YOUR HOME FOR CHRISTMAS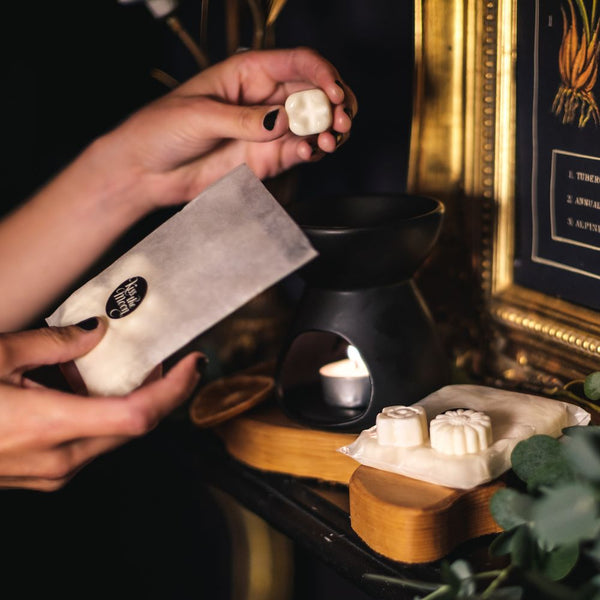 Christmas time is the perfect excuse to hibernate from the cold outside.
Nothing beats cold winter evenings watching Christmas films at home with a glass of warm mulled wine in your hand to help you get into the festive mood, right?
As we're spending more time inside our homes it's only natural that we want our space to feel as stylish but also as snug as possible. But it's easy said than done.
Read more about our founder, Jo Foster's, advice to High Life North on how we can transform our home into a cosy, calm and festive hideaway.
BRING NATURE INDOORS
Being surrounded by nature is good for the soul and for lowering stress levels so bring generous helpings of it into your home.
This time of year is a chance for foliage to take centre stage – think elegant eucalyptus, curls of ivy and sprigs of spruce mixed with seed heads, berries and dramatic amaryllis for structure and pop of colour.
ENGAGE ALL YOUR SENSES
We spend a lot of time thinking about how a space looks but don't forget to consider the other senses. Here at Kiss the Moon we're obsessed with the power of smell and how that can change how we feel.
This Christmas I'm going all out for comfort and helping everyone feel safe and snug, so I'm layering our
LOVE blend
 (Rose & Frankincense) around my home with candles and diffusers dotted around and our soaps and hand creams on the sinks. Opt for tactile fabrics (silks, velvets and faux furs) and have a soothing playlist on hand to complete the mood.
GET CLEVER WITH LIGHTING
Try to have a mix of task lighting and mood lighting dotted in every room so you can change the feel at the flick of a switch. Remember, table lamps are your friend and fairy lights are not just for Christmas.
Candlelight is the ultimate atmosphere lighting for me, especially in a bathroom where they have the power to transform the space into the most relaxing room in the house.
BE BRAVE WITH COLOUR
Pops of colour can cheer us, attract the eye and add a sense of warmth to a space. I love the bold, jewel colours for the depth they can bring. Plus, dark navy, blacks and olives bring drama and are the perfect backdrop.
If you have a north facing room, rather than fighting to make it brighter consider embracing the dark.
EMBRACE YOUR INNER LOUNGE LIZARD
Think plump sofas and strategically placed footstools that invite you to lay back and chill out. As the weather turns cold, I bring out my cosiest throws and cushions for downstairs and then swap in old-fashioned eiderdowns and velvet bedspreads upstairs.
Changing our homes with the seasons helps keep a space fresh and lets you reset the mood. Warm throws and bed socks on hand also help keep ensure you stay toasty when the temperature drops.
CELEBRATE ALL THAT GLISTENS 
Texture and reflective surfaces add interest to the eye. Warm metallics (golds, bronzes and coppers) help make a space feel warm and bounce the light brilliantly. Also, seek out ways of adding glass and sparkles – it is nearly Christmas after all.