WHILE WE ARE SLEEPING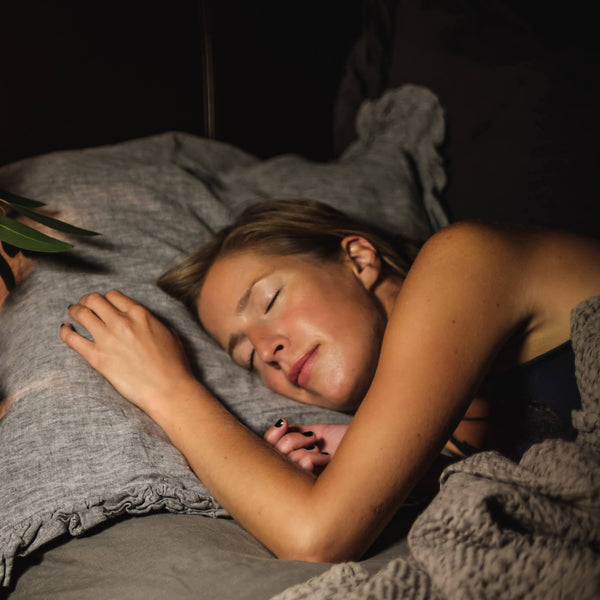 While we are fast asleep our cells are busy doing essential repair work to keep our bodies healthy and systems running smoothly. Here's what's happening undercover of darkness...
Breathing & heart rate slows in waves through the night - reaching their lowest in the deep sleep phase. Blood pressure also drops giving our circulatory system a well-earned break from having to work full tilt..
Muscles gradually relax and the body's total energy expenditure drops

. During the REM (Rapid Eye Movement) stage, most muscles are paralyzed in a condition known as atonia. This keeps the legs and arms from flailing in response to dream content
Eye muscles stay active. The darting of the eyes behind closed eyelids is the inspiration for the name rapid eye movement sleep
Brain Activity alters in each wave of sleep. In the early parts of non-REM sleep, brain waves slow down considerably; however, in Stage 2 and Stage 3, there are numerous quick bursts of brain activity
In REM sleep, brain activity accelerates, showing markedly different types of brain waves. Heightened brain activity is why REM sleep is known as the stage most associated with vivid dreaming
Hormone levels fluctuate. Sleep and the body's internal clock, or circadian rhythm, play an important role in regulating the production of numerous hormones

including:

Melatonin

, which helps promote sleep

Growth hormone, which supports bone and muscle development as well as metabolism

Cortisol, which is part of the body's stress response system

Leptin and ghrelin, which help control appetite
Messed up sleep patterns means these systems can get knocked out of kilter. That's why a good night's sleep is so important for our mental and physical well-being
Source/Find out more at www.sleepfoundation.org