GUEST BLOG: THE-BIAS-CUT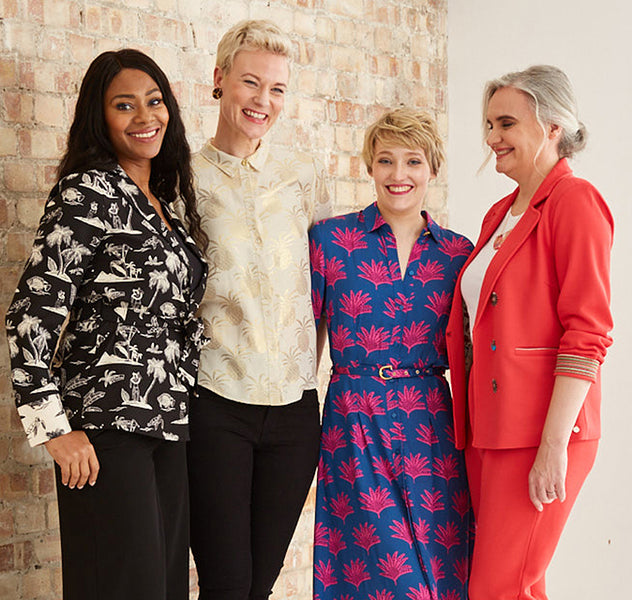 How To Embrace Self-Loving Style Post Lockdown
Lockdown has taught us many things, but perhaps the biggest takeaway is the importance of self-love and care. As we begin to transition into the 'new normal' (whatever that quite means) it's vital to hold on to this. No-one knows what the future holds, but one thing for sure is that it's a bumpy road ahead, so we must continue to be kind to ourselves, and to cherish- and even indulge ourselves in - interests and activities that bring us joy.

A topic that has been particularly explored over the past few months is the positive impact of clothes. Increasingly so, people are dismissing the notion that fashion and style is frivolous, and recognising its connection with our emotions and mindset.

Known as 'enclothed cognition' by scientists, numerous studies have proven the deep psychological link between what we wear and how we feel. From colours, to the fabrics, to the designs, we make an active decision to put on the clothes we do each morning, to reflect or influence the way we feel. For example, one of the 'novelties' of lockdown was the opportunity to wear pyjamas and loungewear 24/7. But for many people this soon started to wear off. It became clear that getting dressed and taking pride in their appearance was a joyful experience, and helped to put them in a positive, productive state of mind for the rest of the day.
So now that we're entering a new stage, we need to hold on to these lessons and adapt them to the new circumstances. Because it's bound to still be full of anxiety and stress, and we deserve to continue in investing in ways that can brighten up our days. So here are my top tips on how to do so:

1. Adapt and Experiment With Your Wardrobe
Lots of us indulged in retail therapy to boost our moods during lockdown, but we also tended to purchase pieces that were lockdown-relevant. For example, there was a huge surge in popularity of tops, blouses and jewellery as they're what could be seen on video chat. But what if you're not usually a blouse lady? You may now have pieces you wouldn't typically wear.
Don't discard your 'lockdown wardrobe'; not only is it wasteful but is a missed opportunity. Different items in your wardrobe welcomes fresh styling opportunities and broadens your horizons. It can breathe new life into a wardrobe that was becoming samey and stale, and ignite a sense of excitement and joy as you experiment with new looks. Suddenly that simple navy dress at the back of your wardrobe is so much more interesting thanks to the bold, statement, colourful earrings you bought for zoom meetings.
2. Continue to invest in quality
Caring for your body and skin shouldn't stop at what you put in it; it's also about what you put on it. The way a fabric feels on your skin can have a profound effect on our moods. We all get grumpy when wearing a scratchy, itchy top, whereas a soft cotton knit that gently caresses your skin can bring comfort and ease. And that's why investing in quality is so important. What's more, a slow, investment based approach to fashion is far more sustainable and eco-friendly. So it's feel good fashion all around. 
3. Have fun in face masks
None of us want to wear a face mask, but it's important that we do for our own health and those around us. So you might as well have fun with it. Opt for colourful designs, playful or trendy patterns, or even make a statement. So when you do need to put on a mask, the design will perk up your spirits.
Our #AgeismIsNeverInStyle face masks at the-Bias-Cut are made of soft, 3ply quilted jersey, are available in 6 fabulous designs, and best of all £5 from each mask sold will be donated to charity Hospice UK – the national charity for hospice and palliative care. 

The-Bias-Cut are offering a special 15% discount* off your next order. Just use this code when you check out: SELFCARE15  
*discount cannot be used in conjunction with any other code or discount, nor on sale, clearance or charity items.