FRANKINCENSE - THE MEDITATION OIL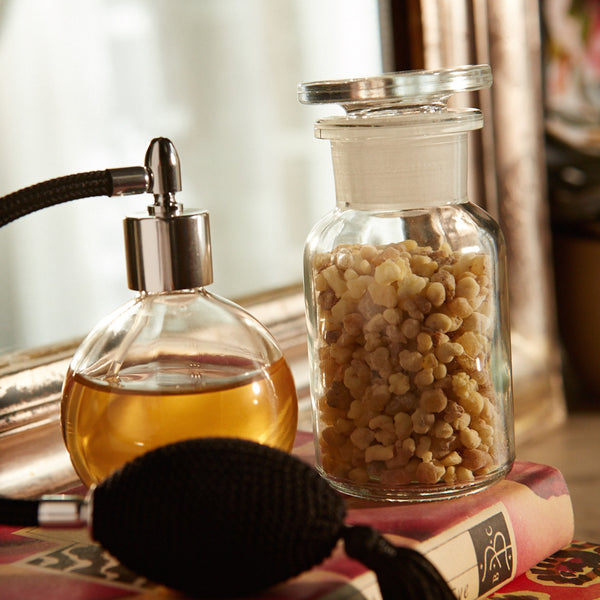 Relied on since ancient times to help our minds wind down, find peace and to restore the spirit...
From the bark of a small tree that is native to Northern Africa, frankincense has an aroma that combines citrus top-notes with spicy, woody undertones. Often described as the "it will be all right tomorrow" oil, it is used to help clear the mind of worries and to encourage relaxation. While well known as a meditation oil, it has also been traditionally valued as an anti-wrinkle agent, used to tone and smooth skin.
You'll find frankincense in our LOVE blend alongside Rose Absolute, Palmarosa and ylang ylang. Perfect for those in need of a hug and to help keep skin looking young and lovely