FREE SHIPPING ON ALL UK STANDARD ORDERS
FOOD THAT MAKES YOU HAPPY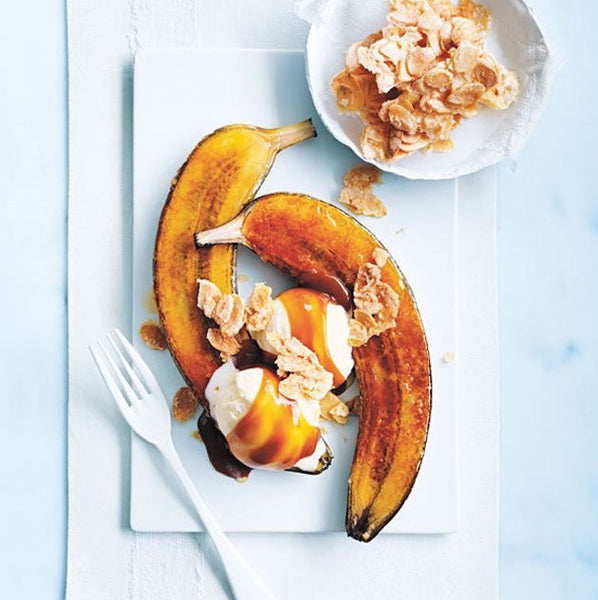 What we eat has ability to change the way we feel - not just physically but also emotionally. Some food comes with natural feel-good properties as they contain nutrients which can encourage our body to release endorphins - the chemicals we naturally produce that makes us feel good and gets us smiling. We went on the hunt for which foods tick the naturally happy box.
According to a recent article in the Daily Mail, eating endorphin releasing foods is a good way to manage your mood and cheer yourself up when you are feeling a little blue. "Low endorphin levels can be caused by certain vitamin and mineral deficiencies. Certainly, a lack of B vitamins (particularly B12) and vitamin C, or of minerals such as iron, potassium and zinc, can cause you to feel low. So it is important to include the so-called happy foods in your diet to stave off low mood swings.' They asked Melinda Amato, of the Institute Of Optimum Nutrition, to suggests her top ten endorphin-releasing foods to make you feel happy. Her list not only makes good nutritional sense, it also sounds delicious - with everything from chocolate (which scores 5 out of 5 in her happy food scale) through to strawberries and pasta included. Check out the full list here.  
Three things we spotted on the list jumped out at us as natural bedfellows and got us thinking...
Bananas - Rich in potassium, which is a vital mineral for nerve function. They also contain a good blend of fast and slow release natural sugars so you get an energy boost that lasts and doesn't cause a sugar crash.
Nuts - Rich in B vitamins, proteins and selenium, a mineral which has been shown to have positive mood-influencing properties.
Ice Cream (woohoo!) - So long as it's made with milk it will be a good source of vitamin A, riboflavin, vitamin B12, calcium and protein. All of which are positive mood changers. We think it also wins points for its ability to take your back to happy memories and seaside holidays.  
Sounds good huh? We think so too. When we found this delicious recipe from Aussie chef, Donna Hay for Caramelised Banana Split you can imagine the size of the grin our face.
Have a try. It's pretty much guaranteed to turn that frown upside down. Enjoy!