SLEEP WHEN THE TEMPERATURE SOARS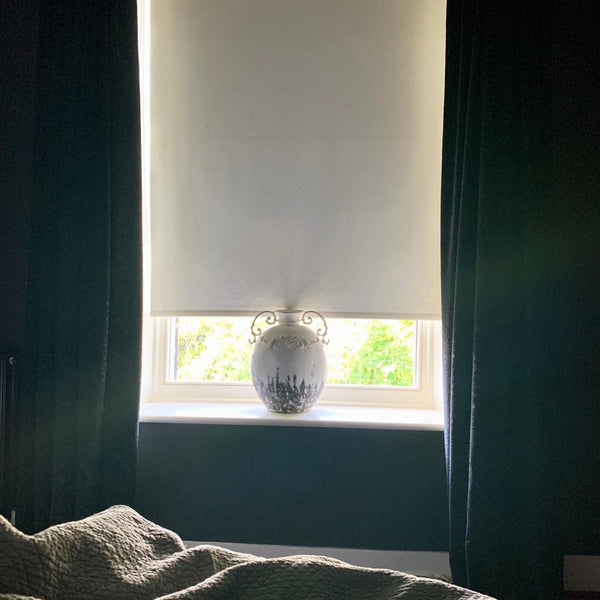 We love the warm, sunshiny days of high Summer but hate those nights when the temperature soars and it's too hot to sleep. The perfect temperature for your bedroom to be if you want a restful night's sleep is around 19 degrees celsius. Anything more and it's easy to overheat. We wake up tossing and turning as our body has to work overtime to keep its cool. You know the feeling. If you are heading off to warmer climes this Summer or, if a heatwave hits (and you never know...), then these tips on how to keep your cool after dark could come in handy.  
1. KEEP THE SUNLIGHT OUT

The cooler you can keep your bedroom through the day, the more pleasant it will be to sleep in at night. Keep your curtains shut or your blinds down after daybreak to stop sunlight streaming in.    
2. CREATE A BREEZE
By all means open the window, or switch on a fan but to really feel the benefit you need to open the bedroom door too so the air is drawn through the room. If needed, shift your bed so it's in the cool airstream. You'll be amazed at how much difference it makes.
3. THE WET TOWEL TRICK
Soak a towel in cold water and put it in front of an open window - as the breeze hits it on the way in it will cool the air and reduce the temperature.  
4. NATURAL FIBRES  

Natural fibres allow our skin breath so help to release the heat rather than trapping it. Dress your bed and yourself accordingly. Think bedding and sleepwear in light cotton, linen & silk...
5. UNPLUG SWITCH OFF
Everything electrical that's switched on or plugged in gives off heat. Don't leave things on stand by or be tempted to charge your phone in your bedroom. Turn off all electrical devices to prevent them becoming extra heat sources.  
6. LOOSE CLOTHING (OR NO CLOTHING)

Maximise the air flow around your body - that means loosely fitting clothes, PJ shorts rather than trousers. short sleeves instead of long. Have you tried the lovely sleepwear from Cucumber Clothing designed to wick away moisture from the body? Great for hot nights and holidays
Or, just sleep as nature intended.