SUMMER READS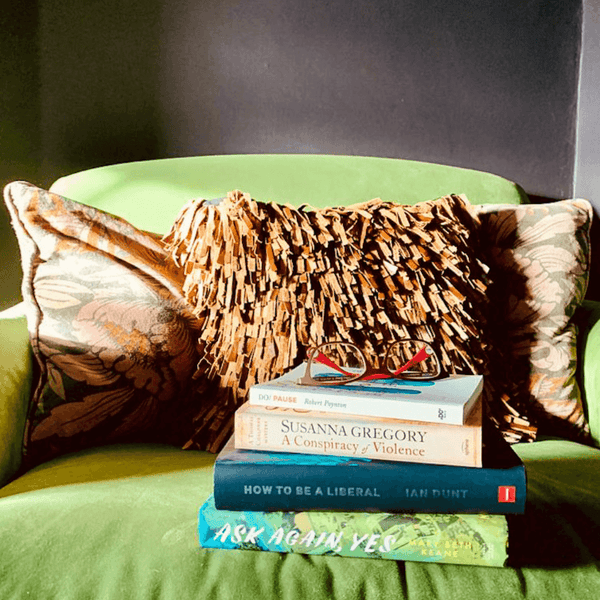 The Kiss the Moon Book Club is back. We've put together our favourite relaxing reads for Summer nights, chosen by the Kiss the Moon Dream team
1. CLOUD CUCKOO LAND - by Anthony Deer
Cloud Cuckoo Land follows five characters whose stories, despite spanning nearly six centuries, are bound together by their mutual love for a single book. Twelve-year-old Anna, an orphan, lives inside the formidable walls of Constantinople in a house of women who make their living embroidering the robes of priests. Restless, insatiably curious, Anna learns to read, and in this ancient city, famous for its libraries, she finds a codex containing the story of Aethon, which she reads to her ailing sister as the walls of the only place she has known are bombarded in the great siege of Constantinople. Outside the walls is Omeir, a village boy, miles from home, conscripted with his beloved oxen into the invading army. Soon, their paths will cross...
2. THE MOON REPRESENTS MY HEART - by Pim Wangtechawat

1927, East London. The first time Tommy and Peggy meet, they are nine years old. He is lost in London's original Chinatown, panicking as he struggles to escape the tangle of Limehouse streets, with their road signs in Chinese characters that he can't decipher.
'Where do you come from?' Peggy asks him.
For Tommy, the answer to that question can never be straightforward, because his family share a secret gift: they can travel through time. And each must eventually decide how much the present day means to them, and how far they are willing to travel to hold onto the people they love.
Heartfelt and hopeful, weaving through decades and across continents, The Moon Represents My Heart is an unforgettable debut about one extraordinary family, the gift that threatens to tear them apart and the love that binds them together.
3. THE CONFESSION - by Jo Spain
Late one night a man walks into the luxurious home of disgraced banker Harry McNamara and his wife Julie. The man launches an unspeakably brutal attack on Harry as a horror-struck Julie watches, frozen by fear. It looks like Harry's many sins - corruption, greed, betrayal - have finally caught up with him.
An hour later the intruder, JP Carney, hands himself in, confessing to the assault. The police have a victim, a suspect in custody and an eye-witness account, but Julie remains troubled.
Has Carney's surrender really been driven by a guilty conscience or is this confession the first calculated move in a deadly game?